UK & Ireland Province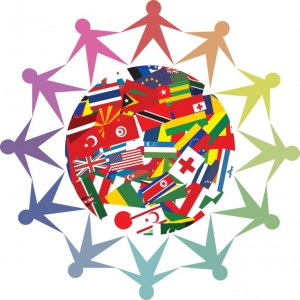 London Outreach Ministry
In more recent years RNDM's in UK and Ireland have re-directed and re-sourced our energies after our lifetime of involvement in education, social and nursing care. A ministry that has been part of our Province for many years is the service to the homeless and to those falling on hard times due to the recession, immigration and those who simply have made the decision to move away from family and friends to roam the streets of London looking for a better way of life. Our Province ministry to the Passage, in the heart of London, where listening to life stories and where food is served daily to the homeless, is one way we as RNDMs are servicing the poor and marginalised in our ever-growing urban society. We serve people of the street without making any judgements or setting any conditions.
Likewise, we are now involved more directly with working with the two major detentions centres at Heathrow, where an RNDM works weekly with a team of Pastoral workers, run by JRS ( Jesuit Refugee Services). We work in close proximity with many young women and men who are held in detention for various reasons: seeking refugee status, seeking asylum, victims of trafficking or just overstaying visas or holding incorrect papers. Again, we serve them primarily as human beings who are lost and alone, estranged for various reasons from family, friends, language and customs and in need of a friendly hand and ear, without making judgments or setting conditions. The strength of these ministries is that they are in collaboration with other charity groups and religious who together try to make something "new" for our society. By our weekly commitment we show that despite our own physical frailty we are indeed strong in our commitment to the poor and the most needy in the London area. Here the world gathers on our streets and we RNDMs have a heart for the world in our city.
Province Mission Promoter
Promoting our RNDM Mission is a way of telling and hearing the stories of the fantastic work of the RNDM Sisters worldwide. It is through this sharing that a passion for mission becomes the inspiration which encourages and invites others, e.g. Schools, Universities, Parishes, Associates, family, friends, Businesses, Funding Agencies and others, to join with us in partnership as together we develop relationships to help secure the resources to further develop the mission of the Sisters. This also involves working together with the RNDM International Mission Development Office (IMDO), the Province Mission Team and with the Province Leadership Team, Secretary and Bursar's Office.
Fund raising is one way of announcing our amazing and exciting vision and mission, engaging other people in our global works and offering them an opportunity to participate with us in our very rich and beautiful activities in some of the twenty five countries where RNDM's live and work , especially among those who are most in need . To invest yourself in a confident, joyful, and hope filled expression of ministry through the resources God has given – your energy, prayers, money – in supporting one another, each from the riches that he or she possesses, we work together for the full coming of God's Kingdom aware that those who need money and those who can give money meet on common ground.
If you would like to share/join with us/help/ know more please contact Liz Hartigan RNDM UK & Ireland Mission Promoter hartiganliz8@gmail.com
Please find below Newsletters: