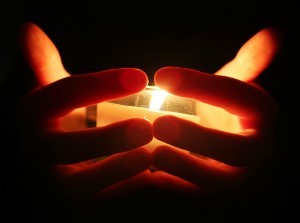 At the time of writing these reflections, the end of Lent is fast approaching. Lent: a gifted time when we can offer God "something very private but also something life-enhancing, helping to draw us even closer to our blessed Lord." [Father J.B. Hurley]   Yes, life-enhancing—a beautiful word, full of life and meaning. Then on the 3rd Sunday of Lent the Gospel told the story of the Transfiguration of Jesus, which took hold of me and which I associated with life-enhancing and in which I discovered new depths and meaning: Lent: a season of transition, transformation, life-enhancing, par excellence, both for creation, our lives and our relationship with God:
Winter to Spring – Darkness to Light – Womb to World –  Seed to Plant – Sin to Forgiveness – Lent to Easter – Death to Life – Life to Eternity – And the greatest of all – Bread to Eucharist.
On this particular Sunday too, four Sisters celebrated together their Jubilees of 285 years of consecration to God in dedicated service.  Part of the homily was on the Transfiguration. In his homily, Father Jim Hurley spoke of 'transfiguration/transformation' suggesting that "we all have our little transformations". These sometimes dramatic changes like Mary's in Nazareth, or Saul's on the road to Emmaus, are triggered in different ways: "The Lord sends an angel—here I speak figuratively – to issue an invitation on behalf of the Lord,"  (J. B. Hurley) or something happens, is said, or we feel drawn by a persistent inner voice. We see things more clearly, and our lives begin to change.
All my reflection then, led me to sing in my heart: "Jesus in my life I see, You are God who walks with me. You hold my life in your hands…" for I realised that all my "little transitions" were more like 'little MIRACLES' since they led me to understand that God was calling me to the Catholic Faith and to the Religious Life—both of which at the age of ten, I was completely ignorant of, and some of my family hostile to both.
It would take too long to describe all my Angels and Messengers, but in the space of seven years I had been educated in the Sacred Heart College, run by the Sisters of Our Lady of the Missions, [and lost my curiosity and fear "of the nuns"]; discovered the truth and wonder of the Eucharist determining that I had to be part of it; received into the Catholic Church, Confirmed; and after a few years of daily Mass and Novenas, had my family's permission [albeit painfully reluctant] to enter the Convent and was accepted into the Novitiate.
Although it took those years and many set-backs to arrive there, I was convinced that God was calling me. It had to be God's work! I was being invited to take a great leap of faith, but I knew that with God, I would find the 'wings' on the way down.  I had seen Jesus transfigured and I had to reach for the light. Having committed my life to God, my prayer is that I might be light and love for others – that others will see Christ's life in me.
Sister Yvonne Pepper, RNDM
POSTSCRIPT:    "Jesus bids us shine, with a pure, clear light
Like a little candle burning in the night.
In this world of darkness, Jesus bids us shine
You, in your small corner and I in mine."
A Hymn I learned at the age of seven in Sunday school when evacuated to Harpenden.  It's been sung many a times since then. Was that one of my ANGELS????
Photo: catholic.org.
Hymn Words: Susan Warner: Hymn for a Pilgrim: A congregational hymnal #461.
Tune: Morecambe by Frederick C. Atkinson, d 1841.