The Foundress of the Pontifical Society of the Propagation of the Faith, and of the Living Rosary Movement.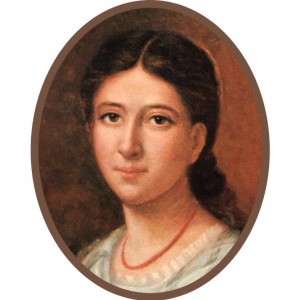 She was declared Venerable, February 25, 1963 by St John XXIII, and will be declared Blessed, May 22, 2022.
Pauline-Marie was born July 22, to a devout family of seven children in the midst of the bourgeoisie and pious people of Lyon in 1799. From a young age Pauline-Marie attended her parish church frequently developing a deep love for the faith and love of Christ. She experienced much pain for a young person after a serious fall but, after hearing a sermon on vanity in the parish church of Saint Nizier, in 1816, by the young abbot Würtz, the young 17 year old decided to abandon all her toiletries, jewels and romances to consecrate her life to God. On December 25, in the same year, Pauline-Marie vowed herself to Perpetual Chasity in the chapel at Fouvière.  By 1819, Pauline-Marie had the idea, in conjunction with the Fathers for Foreign Missions of Paris, to create the Propagation of the Faith, with the purpose of raising funds, often called "Pauline's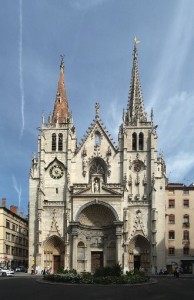 pennies," and an awareness of the poor, not only in France but also overseas. One of her famous works was to write a book: L'Amour infini dans la divine Eucharistie. Here was a woman before her time, as she saw the Eucharist as the source of all other sacraments – "fountaine divine, source de tous les autre sacrements" which was only declared in the Vatican Documents: SC (Constitution on the Sacred Liturgy #10) in 1963! Already she had worked with domestics and workers to help restore the faith of those who had lost confidence and contact with the Church during the Revolution. She founded Rosairé Vivant, the Association of the Living Rosary (1826) which is still in practice today across the world. Her work for the poor, sick and forgotten was endless in Lyon. From her appeals for funds from the rich and poor alike, she founded the Propagation of the Faith in 1822, which was declared pontifical in 1922. One hundred years later!
The works of Pauline-Marie Jaricot, both spiritual and pastoral, including many audiences with Popes Gregory XVI in 1839 and Pius 1X, in 1856, continued until 1861, when she suffered from severe health problems and sadly, died January 9, 1862, at the age of 62 years.
It was no coincidence that Euphrasie Barbier founded her Congregation in 1861. Already Pauline-Marie Jaricot was known as the Mère des Missions. Lay women were encouraged to be missionaries, one being Marie Françoise Perroton, (1796-1873) known to us RNDMs as Mother M. Mount Carmel on the Islands of Oceania. Euphrasie was also influenced by the "ecclesiastical and religious environment" of her time. Already there was a growth of religious women's congregations. According to Abbé Coulomb, Euphrasie, while still young, was thrilled to read the stories of the missionaries in the published annuals from the Propagation of the Faith movement. There is no doubt that she was endowed with a missionary spirit as a young girl. When Euphrasie joined the Congregation of the Sisters of Calvary at Cuves, "it was certainly because of its missionary orientation" and from there, in 1861, to found her own congregation: Sisters of Our Lady of the Missions.
It is with joy we celebrate this remarkable woman who inspired so many young women of her time to become missionaries around the world. Also, inspiring many to become benefactors and offering spiritual and financial support.
Her spiritual director, Saint Jean-Marie Vianney wrote:
"I know someone who has many crosses and very heavy ones,
and who carries them with great love:
Mademoiselle Jaricot."
Photos: Pauline-Marie Jaricot; St Nizier; Tomb from Wikipedia. Extracts from: Œuvres Pontificales Missionnaires. France. Follow the Mass of Beatification: www.ktotv.com  May 22, at 15.00 pm (French time).