GIVE EDUCATION
FURNITURE FOR RESIDENTIAL HOME NATORE, BANGLADESH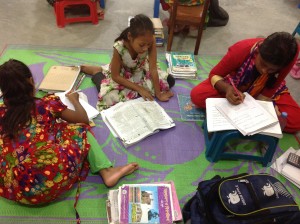 Offering basic education to young girls is very important because it contributes to reducing poverty which oppresses destitute and tribal girls. The RNDM sisters have newly built a residential home at Natore and we have 53 girls from disadvantaged rural villages. The sisters train them and provide basic education after which they return to their villages with the skills to empower others. They lack proper furniture and equipment at this newly built home.
Our project is to provide necessary and comfortable facilities for the class and living rooms. Studying in a pleasant environment will also enhance their desire to achieve better academic results.
Your gift will enable these girls to have renewed furniture for their home
GIVE LIFE
POTABLE WATER KULAMAN, PHILIPPINES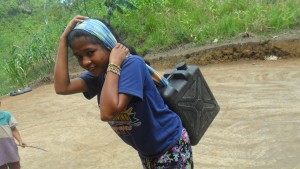 Access to potable water has been proven to boost education, equality and health, reduce hunger, as well as help the economy of the developing world. The RNDMs continue to work with the Manobo Dulangan tribe towards sustainability and health care. We cannot move forward without assisting them with basic needs like water, the source of all life.
The project will facilitate access to potable water and lighten the load of mothers who have to walk miles just to fetch water. An easier access to water would open up possibilities to develop backyard gardening in order to provide proper nutrition for the children. The project would benefit 1,440 members of the Manobo Dulangan tribe.
Your gift will contribute to provide access to potable water for a better future
GIVE HEALTH
MOBILE CLINIC KANTI, INDIA CENTRAL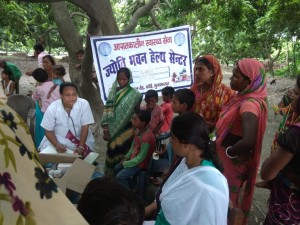 Jyothi Bhawan Mobile clinic, health care and nutrition programme is an outreach activity of the Health Care Centre for Snakebite Patients at Kanti, Bihar. Our health centre caters to the needs of the patients who are victims of poisonous snakebites. Considering the urgent need of the hour, we began a mobile clinic in two selected poor villages providing the people with general health check-ups and medicines. We also take this opportunity to give instructions on health and hygiene, nutrition, communicable diseases, care during pregnancy and awareness on HIV/AIDS. The people suffer generally from all sorts of illnesses and we treat all cases.
Your gift will contribute to improve health conditions of the marginalized communities
GIVE HOPE
REHABILITATION CENTRE FOR THE DISABLED MATUU, KENYA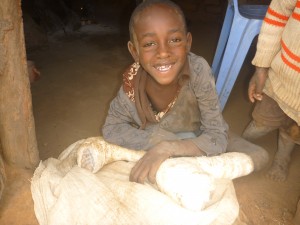 Tei Wa Ngai (Mercy of God) is a Centre where the RNDM Sisters give treatment to disabled children and adults. Recently we have acquired a piece of land where we plan to construct a new Rehabilitation Centre to provide a supportive environment for parents of children with disabi-lities. There would be regular Physiotherapy for them and opportunities for raising awareness and equipping parents with skills.
This new Centre will be well equipped and enable children with special needs to reach their full potential. Parents would also be trained in the development of motor and cognitive skills of their children.
Your gift will help to improve facilities for the disabled children and their parents