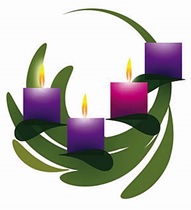 "God loved the world so much that he gave his only Son…" (Jn. 3:16)
"I am living in faith, faith in the Son of God who loved me and gave himself for me". (Gal.2:20)
Advent is the time of waiting in joyful hope and expectation…waiting for the fullness of God to come into our lives and our world. This waiting has different dimensions; we wait in thankfulness, prayerfulness, awareness, generosity and love.
God, revealed in the person of Jesus, showed how to achieve this. Called to give, as God in Jesus gave, the challenge is to be generous in our giving too. The poor widow in the Gospel of Luke, who gave out of her nothingness, is commended by God. Advent and Christmas are times of giving, not only material giving but giving the gifts of the heart in love, compassion, empathy, acceptance etc.
In The Prophet, Kahlil Gibran reflects on Giving.
"Then said the rich man, Speak to us of Giving. And he answered: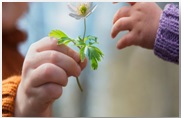 You give but little when you give of your possessions. It is when you give of yourself that you truly give…
And there are those who have little and give it all. There are those who give with joy, and that joy is their reward. And there are those who give with pain, and that pain is their baptism.
And there are those who give and know not pain in giving, nor do they seek joy, nor give with mindfulness of virtue…
And you receivers – and you are all receivers – assume no weight of gratitude, lest you lay a yoke upon yourself and upon him who gives. Rather rise together with the giver on his gifts as on wings; for to be mindful of your debt is to doubt his generosity who has the free-hearted earth for mother, and God for father".
Sr. Catherine Corrigan, RNDM