Yesterday, among the many catalogues sent for Christmas, there was one entitled, 'The Gift of Music.'  It made me stop and think—yes, how true and how precious a gift!  Shakespeare spoke of music as 'the food of love' and God is Love. This gift has the power to draw us in, to the very depths of ourselves and……. that is where we find God.
We speak of heavenly music, and that is or can be exactly what it is.   Sir Edward Elgar, having been congratulated for his great masterpiece, 'The Dream of Gerontius', agreed that it was his finest work, that in fact it had come from the depths of his soul—from God?  That simply must be so, for listening to it, takes one into another realm.  We, in a human way imagine heaven as a 'place' where sublime choirs of Angels, with voices, harps and lutes 'sing and make music to the Lord'.  The Psalms are full of such images.  Music is of God and is most worthy of his praise. What or Who could have inspired Handel to write 'The Messiah'?  Even to think of the chorus:  'Worthy is the Lamb', sets my heart pounding and my thoughts to soar!  Perfect prayer—no need for words!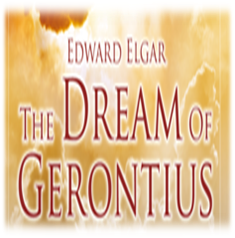 This is not the kind of music that intrudes—the vacuous chatter of the commercial world, battering our ears and forming a backdrop to our world, crowding out any thoughts that go deeper than the surface.   No, it is the music one deliberately sets out to listen to, that calms the mind, drawing us to quiet contemplation that puts us in touch with our feelings, that stirs our minds making us come alive.    God is a living being who has created 'the rhythm of life' so that we are able to share in all this sound which displays his beauty for us.  Truly, music is a sacrament— 'an outward sign of inward grace'!
Sister Yvonne Pepper , RNDM