In the course of a conversation, a friend said to me, "Ar scáth a chéile a mhaireann na daoine." Not being an Irish speaker, I asked her what it meant. She replied, "In the shelter of each other the people live".  This proverb stirred deep within me; as I reflect on it, I continue to discover its profound, rich meaning, one that is for everyone, irrespective of language, place or race. For me, it re-echoes Pope Francis Encyclical "Laudato Si' awakening us to the urgency of caring for our Common Home, our shared space with the entire community of life, Planet Earth. The Universe includes All, Everyone and Everything! All belong together! All are connected! "When we tug at a single thing in Nature we find it is attached to the rest of the world." Another variant is, when we try to pick out anything by itself, we find it hitched to everything in the Universe." 'Because all creatures are connected, each must be cherished with love and respect; for all of us, as living creatures, are dependent on one another' (L.S. 42) We come to appreciate this as we attend to our own inner journey. Pope Francis reminds us it is the only journey, where we can take an honest look at ourselves, become more self-aware, more reflective, embracing our gifts and vulnerability as integral to a life of compassionate presence in our world.
"In the shelter of each other the people live". "Everything in the universe only exists because it is in relationship to everything else. Nothing exists in isolation. We have to stop pretending we are individuals that can go it alone."  "I believe that if we turn to one another . . . let go of our judgments, become curious about each other, and take the risk to begin a conversation" . . . the world will be a better place." Margaret J Wheatley.  ( Turning to One Another, 2002).
Triune Lord, wondrous community of infinite love,
teach us to contemplate you
in the beauty of the universe,
for all things speak of you.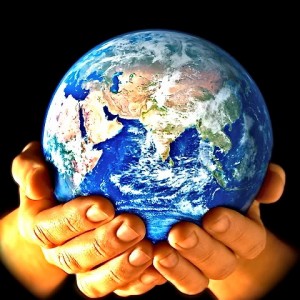 Awaken our praise and thankfulness
for every being that you have made.
Give us the grace to feel profoundly joined
to everything that is.
God of love, show us our place in this world
as channels of your love
for all the creatures of the earth,
for not one of them is forgotten in your sight…
O Lord, seize us with your power of light,
help us to protect all life,
to prepare for a better future
for the coming of your Kingdom
of justice, peace, love and beauty.
Praise be to You!
Pope Francis