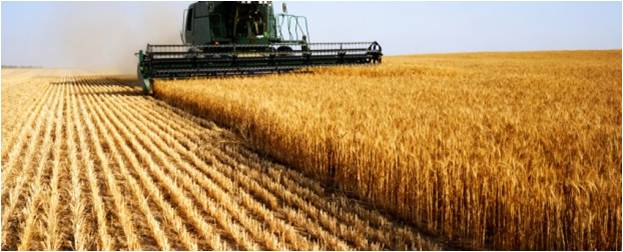 How often do we stop to think about the bread we eat?
Hidden from our eyes, that tiny seed sown in early spring now harvested in the September will become for us our daily bread.
The work of many hands has become for us a bountiful gift.
That tiny seed:
buried in the dark,
watered by gentle rains,
warmed by the sun,
has been transformed to create this wonderful sea of golden grains.
Our farmers entrusted the soil with this tiny seed,
and, by care, sweat and toil, brought forth a harvest.
But
If the land could speak, it would speak for us.
It would say, like us, that the years have forged the bond of life that ties us together.
It was our labour that made the land what she is;
and it was her yielding that gave us life.
We and the land are one.[1]
Do we listen to the needs of the earth?
Do we keep an unfeeling distance?
Can we see with our eyes the beauty of the harvest?
The earth yields food in plenty – so let us share it – break the bread of love and friendship
with each other and with the world.
Sr Rose Mary Harbinson, RNDM
[1] If the land could speak. Kalinga Tribal People, Philippines.