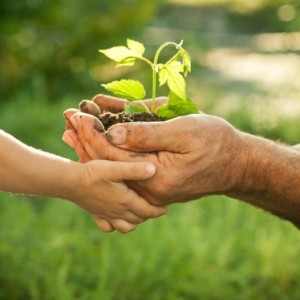 As our global world 2022, stands at a crossroads, March and April are welcoming months with all their beauty, new life and renewed vision. Earth's soul is  pulsating, ready to display new energy as it shifts the long, dark, bleak days of winter COVID 19.  As Lent continues, we step back and dare to face difficult questions, glaring injustices and the fragile uncertainty of life in our world, in the hope that "The New Spring" will soon appear on the horizon. (An tEarrach Thiar  – Mairtin O'Direanin – Poetry Collection, 1949)           
My heart is full of joyful expectation as the drama of life unfolds, and earth's lifecycle awakens. Early each morning what a delight to stand by my bedroom window with renewed amazement and gaze at the approaching glow of longer days with light replacing winter darkness, carrying energy and newness.  Moved with wonder at the once  bareness of the swaying trees, and watching with awe the miracle of slow new growth as budding shoots are ready to push their way  out,  hiding the spaces between the branches, dimming my view of the early morning dog walkers and joggers in the park.  Listening with a song in my heart to the twittering of birds, gazing at their mischievousness as they land on the trees, preen themselves as they dance with playfulness from branch to branch.  As we enter into the mystery of earth's circle of life, we also enter into the mystery of our own circle of life and that of our world.
A way opens into the desert as Lent 2022 is with us. We are encouraged and open to risk and to embrace the richness and the beauty within, with the balance and challenge of the happenings without. WH Auden words expose our present reality:
… This stupid world where Gadgets are God's, and we go on talking.
               Many about much but remain alone.   
               Alive but alone –
               But belonging – where?
               Unattached as tumbleweed.
(WH Auden "The Age of Anxiety" from Collected Poems, 1947)
 We talk about the visible threats and the accelerating and destructive effects of climate change, nowhere near meeting the promise of 2015 Paris Agreement!  We are disturbed by the horror of ever-increasing gender issues: violence against women/ girls; domestic abuse; safety of women/ girls on our streets; futile and senseless murders; sexual abuse; additions; substance misuse; trafficking –  incidents brought before our minds regularly.  Media reports confront us with dysfunctional and corrupt Governments:  fear and threats of wars – Russia/Ukraine; Myanmar; Syria – accelerating poverty, famine and migration.
Is it possible to make sense of or to articulate the logic of what is happening in our world?
How can we respond to the challenge?  What difference can we make?
As Christians, we walk on with faith knowing there is ONE who does make sense of the apparent madness of shattered human dreams in a fragile, fatigued, broken world. The God of hope, who accompanies us on the road to a "New Spring" does not grow weary. We believe. We hope. We trust.  Our 2020 Chapter Document guides us:
                            "These challenging times in our RNDM journey invite our committed
                      and generous response to our God who calls us anew each day"   (Page 1)
Elizabeth Hartigan, RNDM