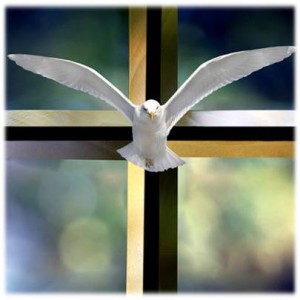 We are all aware that the world today is beset with tensions and violence in the North and South, in the Middle East, in Africa and many other countries.  There are threats, new conflicts and other evils in the news every day.  We have all been saddened by the enormous earthquake in Nepal and the appalling tragedies of migrants who were lost at sea.  It is important for us to open our hearts and pray to God, our Father who watches over us at all times.   The Gospel reminds us that when, "two or more persons are united in the love of Christ the Prince of peace is present among them."
During the month of May we have three very special feasts:  The Ascension, Pentecost and  Visitation of the Blessed Virgin Mary.
Pentecost is the Patronal feast of the Congregation.  In 1881 this is what Mother Foundress recommended to the Novices, "The spirit of the Lord wishes to find in (the Novices) a listening heart so that she may receive the most intimate and personal inspirations…a praying heart which, with God's help, watches unceasingly in order to keep her mind and heart free from all… that is not of the thrice Holy Spirit." (Straight is My Path)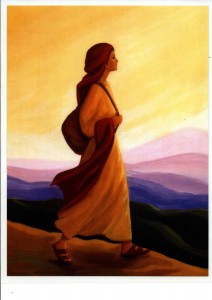 Visitation  For our Lady, the Visitation is also a mystery of humble service.  Mary's presence has a very familiar human aspect – she simply wants to help her cousin Elizabeth; she is completely given to others.  Endowed with the fullness of womanhood, being both Virgin and Mother, Mary has an abundant capacity for giving and receiving in joyful, discreet service which Mother Mary of the Heart of Jesus also recommends to her sisters.         (Straight is My Path)
We will be united in spirit and prayer with you all on the beautiful feasts of Pentecost and the Visitation. May these two feasts bring us many graces and blessings.