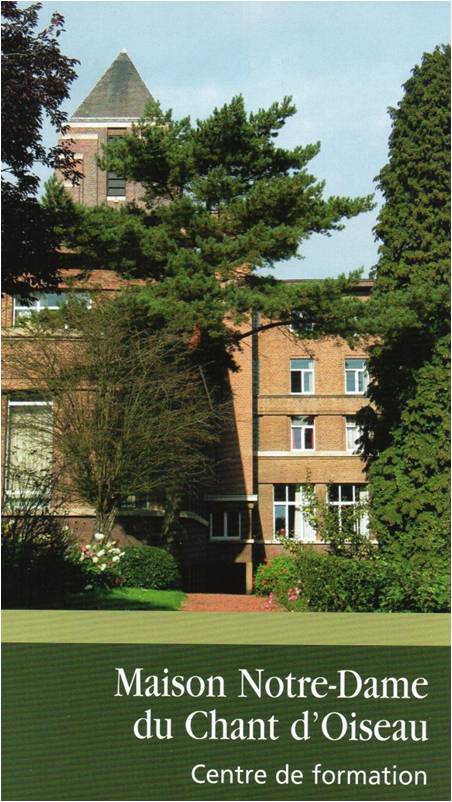 On the afternoon of June 6 I travelled to Brussels via Eurostar for my first JRS training programme on Human Trafficking. The venue was Maison Notre-Dame du Chant d'Oiseau, a Diocesan Conference Centre, formerly a Franciscan monastery, just a few kilometres out of the city of Brussels; a fitting place for JRS Europe and for updates on Human Rights and Immigration in Europe.
The participants included JRS members from Macedonia, Croatia, Hungary, Portugal, Spain, Belgium Malta, Italy and the UK, plus our trainers from Germany. Other member states did not send participants as they do not have detention centres – Poland, France, Ireland and Austria.
The discussion on Human Trafficking centred on those we meet in detention or among those seeking asylum. Naturally the conversation centred on the recent movement of people into Europe and the fear of Human Trafficking on the increase during this time of unrest and people travelling en-masse.
Human Trafficking is not a new phenomenon and has been part of human exploitation since early times. However the criminality and violence associated with trafficking has become a major concern for many governments and societies such as JRS and Renate (Religious in Europe Networking against Trafficking and Exploitation).
During the days of training we saw from various statistics and indicators of trafficking of adults for sexual and labour exploitation, (main source: ILO – International Labour Office) the increase of women and young males (including children) from non-EU countries. We discussed the increase of labour associated with trafficking for the labour force in the UK, Ireland, Italy, Portugal, France and other agricultural societies where recruiting companies organise workers for farms and food production companies. Many of these people come voluntarily for a better life and this makes it difficult to really get to the source of the trafficker, as often they are hidden in the wood-work in the host country and work very carefully to keep within the law and unnoticed. Some of the traffickers are people we know and respect in society!
Many of us are passing these trafficked people daily in our busy cities, so spare a thought and a prayer rather than look with distain and pity at the young girls and men begging for money on the trains, or sitting along our pavements, or the many car-washers and farm workers, food packers and groups of men recruited to work on many building sites, to mention just a few examples of those allowed out in the open. So many others are hidden or imprisoned from our view and are working in unsavoury hostels, hotels, and massage parlours. What makes them victims of the present world-is that often they cannot speak the language of their host country and are prevented from doing so.
In the UK, women are detained if found without passports or papers. They are given 28 days to determine if they are actually victims of trafficking and oftentimes these women become again victims of another system. Many of them are unable to defend themselves and suffer extreme levels of trauma. Also because they are unable or afraid to name their traffickers the law does not always protect them. We are a long way from any solvents to this awful human crime against another human being: However, the UK is in line with other European countries following the so-called Nordic Model, "where the purchase of sexual services constitutes the criminal act, not the services of the prostituted persons". Early identification is the best way to ensure better protection for the individual and a key to a state complying with its international obligations! (Resolution of the European Parliament, 2014).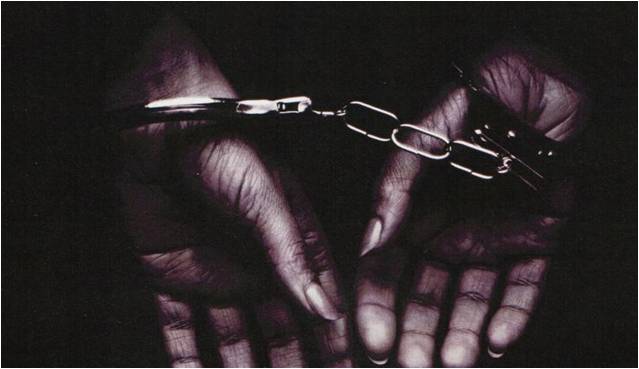 Working with JRS has made me aware of the human trafficking that is going on around me here in London. JRS is one of the many organisations that Member States of the EU encourages to be trained to help in identifying and accompanying victims, including children, to "ensure that different authorities collaborate with each other – so that victims can be identified in a procedure duly taking into account the special situation of women and child victims". This was apparent listening to the accounts shared by the other member of JRS Europe to learn of the work they do and the scope of out-reach to many arriving on their shores either as genuine refugees, seeking asylum or those trafficked or smuggled for financial gain. The common denominator we all share and continues to motivate us is that every person we encounter cries the same words: – We are Human!
 Rose Mary Harbinson, rndm